Since West One Corporation was established, we have developed the capabilities to support "High End" and "Niche" technical industries around the world. Our mission is to provide high technology companies with a global network of sales and market development personnel who can effectively introduce your products into new markets and applications.
Some of our key advantages include
A global network of experienced development engineers with contacts in the USA, Europe and throughout the Asia Pacific region
Direct contact with end users to establish the development and evaluation of your products
Rapid and concise information exchange to effectively move your projects forward
Eliminate expatriate costs while still taking advantage of regional growth opportunities


In today's global business environment, quickly identifying a suitable market for your products is one of the key points for the successful growth of any company. West One's network and experience are ideally suited to this task, helping your company obtain future growth and profitability targets without the need, or high costs, of in-country staff.


Global network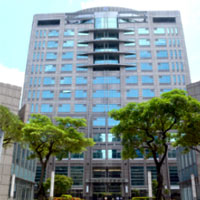 ASIA
Quatek Group
Head office:4/F., 308, Sec. 1, Nei Hu Road Nei Hu, Taipei 11493 Taiwan R.O.C.
Sales office in Taiwan:Taipei, Hsinchu, Kaohsiung
Sales office in China:Shanghai, Shenzhen, Beijing, Xi'an, Chengdu, Xiamen, Wuhu, Nanchang
Sales office in South East Asia : Thailand, Malaysia, Singapore, Philippines
http://www.quamat.com/En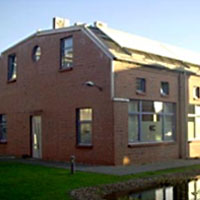 EUROPE
Dreyplas GmbH
Head office:Meerbuscher Str. 64-78 Haus 6A, 40670 Meerbusch, Germany
https://www.dreyplas.com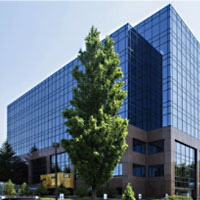 U.S.A
Dreytek Inc.
Head office:Suite 301, Rockaway, NJ 07866-5895, USA
https://www.dreytek.com
Exhibitions

Abroad
・2019/10/15~17  Motion + Power Technology Expo 2019 Detroit, USA
・2019/7/9~11  SEMICON WEST San Francisco, USA
・2019/5/21~24  CHINAPLAS Guangzhou, China
・2018/10/16~20  FAKUMA Friedrichshafen, Germany
Japan
・2021/2/24~2/26  TOKYO PACK 2021
・2020/12/9~11  TCT Japan 2021, Tokyo
・2020/12/2~4  Highly Functional Plastic Expo 2020, Tokyo
・2020/11/4~6  NPLUS 2020, Tokyo
・2020/10/7~9  Highly Functional Plastic Expo 2020, Osaka
・2020/1/29~31  TCT Japan 2020, Tokyo
・2019/12/4~6  Highly Functional Plastic Expo 2019, Tokyo
・2019/10/29~11/1  JAPAN PACK 2019
・2019/9/11~13  NPLUS2019, Tokyo
・2019/5/22~24  Highly Functional Plastic Expo 2019, Osaka
・2019/1/30~2/1  TCT Japan 2019
・2018/12/5~7  Highly Functional Plastic Expo 2019, Tokyo
・2018/9/26~28  NPLUS2018, Tokyo