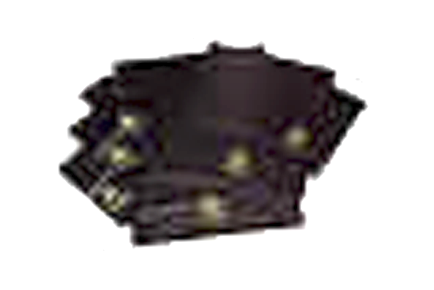 Product name : Intercept film
Manufacturer : Intercept Technology
Description & Features
West One is the authorized distributor of Intercept solutions for defense applications
Static Intercept® provides protection against CORROSION as well as STATIC CHARGE . 
With its flexibility in customization of size and thickness, it is the preferred choice for CORROSION protection especially for shipping and storage in harsh environments.
Static Intercept® provides continuous CORROSION protection for all types of metals including multi-metals by removing the corrosive gases. 
Static Intercept® also provides PERMANENT protection against STATIC CHARGE protection and is most suitable for applications where both CORROSION and STATIC CHARGE protection are required such as multi-metal products with electronic devices installed. 
Application is simple, just use any Static Intercept® product and witness its effectiveness in CORROSION and ESD protection. 
No vacuum sealing or heat sealing is required.Simply double fold and tape…..It's just that simple! 
Whether it's for storage, distribution or overseas shipping, Static Intercept® keeps your products in pristine condition for many years. 
Static Intercept® …simply better protection!
Technical Data
Static InterceptR comprehensive product line includes:
・Static InterceptR Sheets
・Static InterceptR Flat Bags
・Static InterceptR Zipper Bags
・Static InterceptR Tubing
・Static InterceptR Gusseted Liners
・Static InterceptR Specialty Bags
Camera Bags/Pouches
Laptop Bags
Rifle Bags
Customized Bags/Pouches