LITE High performance film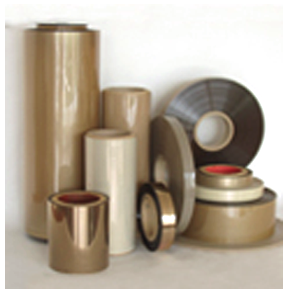 Product name : LITE High performance film
Manufacturer: LITE GmbH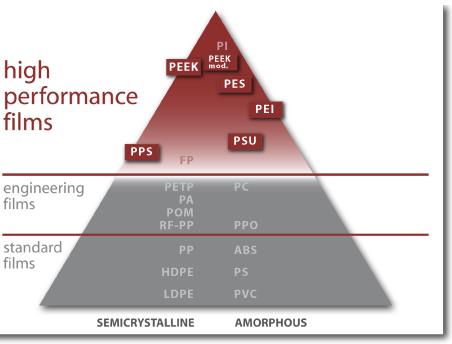 Most of our films can be permanently applied at temperatures between 130°C ~ 250 °C.
They are characterised by outstanding electrical, mechanical and chemical stability and are preferably applied in fields such as electronics, electrical insulation and medical engineering, aeronautic and automotive applications. In addition, they are used in the production of high-performance composites.
All our films can also be produced in smaller quantities and with various modifications (e.g. colouring, with fillers, glossy/matte) according to the type of application.
A speciality in our product range are PEEK-films modified with various fillers, e.g. LITE TKT which is a PEEK-film filled with 10 ~ 30% talc. Thereby, thermal conductivity is improved and the thermal expansion factor is reduced.
By adding other fillers such as glas or carbon fibre, graphit, siliciumcarbide or PTFE in a maximum concentration of up to 40%, certain tribological, thermal and mechanical properties can be improved.
Various thicknesses as well as films not included in our standard range can be manufactured on customer request. These include films such as other polyarylene sulfones, polyphenylene sulfones, (Radel etc.).
In addition we test new raw materials, permanently optimise process parameters and act as consultant for raw material producers, compounders and end-users.
Technical Data